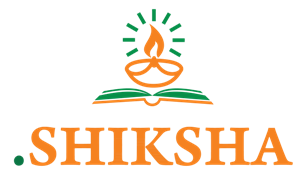 You can register .SHIKSHA domain names here …
Meet .SHIKSHA: the address for education!
Shiksha means education, teaching, learning, and the path to self-improvement. And now there is an entire Internet domain dedicated to education: dotSHIKSHA or .SHIKSHA. .SHIKSHA is the best top-level domain for identifying your organization as educational and tailored to an Indian audience.
Are you targeting Indians at home or abroad? A .SHIKSHA address is a perfect choice for the websites of both traditional and online schools, vocational training institutes, test preparation centres, tutors, coaches and trainers of every type. What better way to say you are in education than a .SHIKSHA website and email address?
Explain your services on a .SHIKSHA website or with an email address to help promote your specialized training services. Do you teach English? Go for ENGLISH.SHIKSHA. Do you tutor students for the ICSE? Get ICSEPASS.SHIKSHA. Are you a personal trainer? How about GETFIT.SHIKSHA?
A trade school, vocational or training institute would benefit from a short, intuitive .SHIKSHA domain that quickly and clearly communicates what they do. Think ELECTRICAL.SHIKSHA, AGRICULTURE.SHIKSHA or FILM.SHIKSHA.
Shiksha is about more than just traditional schooling; it also represents the journey of continuous learning throughout our lives and the path towards enlightenment. A .SHIKSHA domain can help any person or organization concerned with assisting people of all ages learn, grow and transform, to spread their message online!
Search above to find the .SHIKSHA address perfect for your organization!