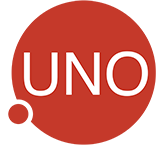 You can register .UNO domain names here …
.UNO is a short, meaningful and memorable new top level domain.
.UNO has universal recognition for being number one, first, unique and the best.
.UNO will globally connect over 490 million Spanish speaking businesses, consumers and individuals.
.UNO is complimentary to, or in some cases will replace, .COM as the preferred domain of choice with the Hispanic, Latino, Spanish and Italian markets.
Choosing a .UNO domain name will help you or your businesses instantly connect to these fast growing markets, rich with opportunity. Whether you or your customers speak English, Spanish, Portuguese or Italian, .UNO is the #1 choice and where you need to be.