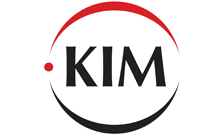 You can register .KIM domain names here …
While the Internet has previously let you classify your Web presence as commercial or informational, it's never before let you say, "We're all part of the same family." That's what .KIM offers. A .KIM domain lets you proclaim your allegiance as a member of the first family of the Internet.
"Kim" is an ancient Korean surname, meaning "gold," and is the most common Korean last name: more than 10 million individuals carry the name Kim, including many famous Kims.
As a first name, Kim is used by women and men. According to U.S. Census data, over 300,000 Americans have the first name Kim (87 percent of them are female).
If you're a Kim, use a .KIM domain to show your pride in being a .KIM family member. The .KIM domain lets individuals from all over the world proclaim themselves and their businesses as part of the first family of the Internet!